While Bacalhau by far is the most popular, and common fish served throughout all of Portugal, Portuguese Sardines are the next in line. The best in the world are caught off of the coast of Portugal.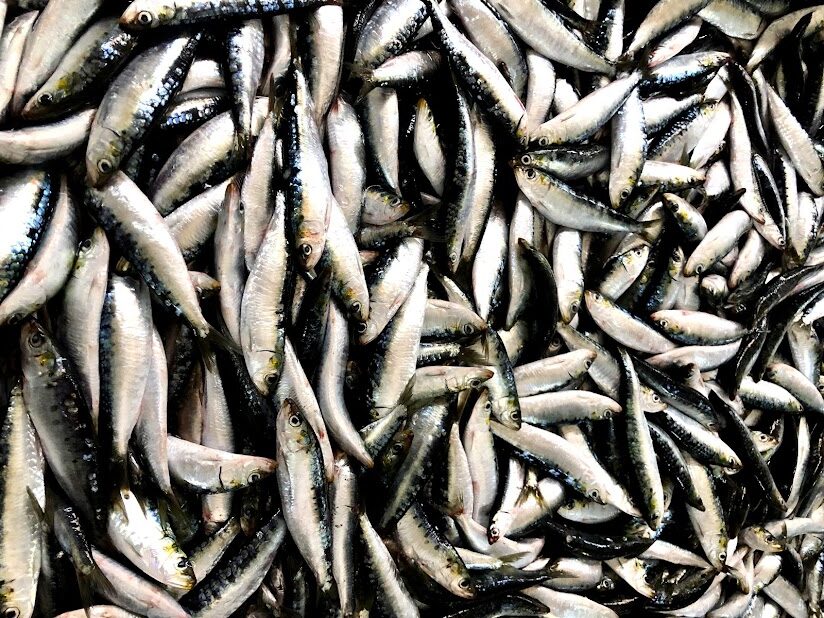 During the month of June, for the festival honoring Saint John the Baptist, it is estimated that 13 sardines are consumed every second in Portugal. Sardines are a national icon.
During our recent trip to Portugal, we were able to visit the Fabrica dos Pinhais in Matosinhos (Porto's fishing district). They are one of the oldest (just having celebrated 101 years) active canneries in the world. They are specialized in the production of tinned sardines. All production methods are still done by hand. Utilizing only freshly caught, and thoroughly inspected sardines from the morning lot; they then begin a line process of cleaning, organization by size, steam cooking and hand packing (again by size) with fresh ingredients and refined oil for optimal preservation and flavor development. Tins are then sealed, wiped down of any residue and then hand wrapped with the label and cellophane packaging. If you are visiting the city of Porto we highly recommend you visit their newly opened live museum where you tour the factory and wrap your own tin to take home. There are also excellent seafood restaurants in the vicinity. We highly recommend visiting those behind the docks (Herois de Franca street) where fresh catch is grilled over charcoal grills.
Take a moment to view this excellent short video of their process and company.

They are known throughout the world with their brand "Nuri" which signifies "something truly beautiful," "bright as a light," "unique."